Social Media Marketing
Social Media is the most successful channel to achieve business goals, yet economical for Small & Medium Businesses. Given that social media companies are offering lots of marketing tools to engage with customers, is an important channel to look into for branding and growth.
Digital Marketing
Technology has enabled SMBs to have a competitive edge in this pool of big companies loaded with big budget and 360 degree presence. Digital Ads has vast audience and help businesses to increase their brand awareness and sales. The best marketing practices ultimately make an impact on business growth.
Social Media Optimization
Today mostly every business has presence on social media, which makes it difficult to connect customers to your business, if your social media business page doesn't represent your product/ services distinctively from other businesses. Here SMO plays an important role be it, cover image, logo design, tagline or many other details.
Business Website
A website represents your brand and business virtually on internet. Needless to say, a good website can work like a well-oiled machine to generate leads. A business website has been designed keeping in mind to make an impact on visiting prospect to make a purchase or to contact your business.
Search Engine Optimization
The SEO helps your business to grow organically as the website shows up in user search query. In a survey by smallbiztrends, 21% of small businesses planned to use SEO more in 2020. And only 5% of small businesses found SEO the most successful strategy to grow. We suggest adopting a mix of channels for better results.
E-Commerce Website
Starting an Ecommerce Website to reach out and selling to customers and accepting payments online are a new normal across the globe. As payment gateways and shipping API helps streamline customers online shopping experience, more SMBs are launching their own Online Store. Plus there are number of DIY Website Builder & CMS websites available to create one.
We Grow with You
As a marketing consultant, we always strive to give our customers value for money. Your marketing campaign success is a milestone for us to always strive for.
Our story
Soft Tech IT Solution
Neha Sharma Co.
Kaushi India
2019
Creating & Delivering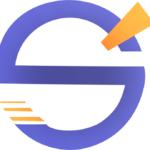 We were looking for social media optimization and advertising. Syzenta works great for us and prove to be a good marketing partner. 
Excellent work. Very Good Design. Appreciate your after sales support and work as a team spirit. You guys devote your time to understand the issue and presenting creative solution is really appreciated. Keep it up.
I am totally satisfied with our website design & development. Good technical and creative approach towards problem solving. Good Team.